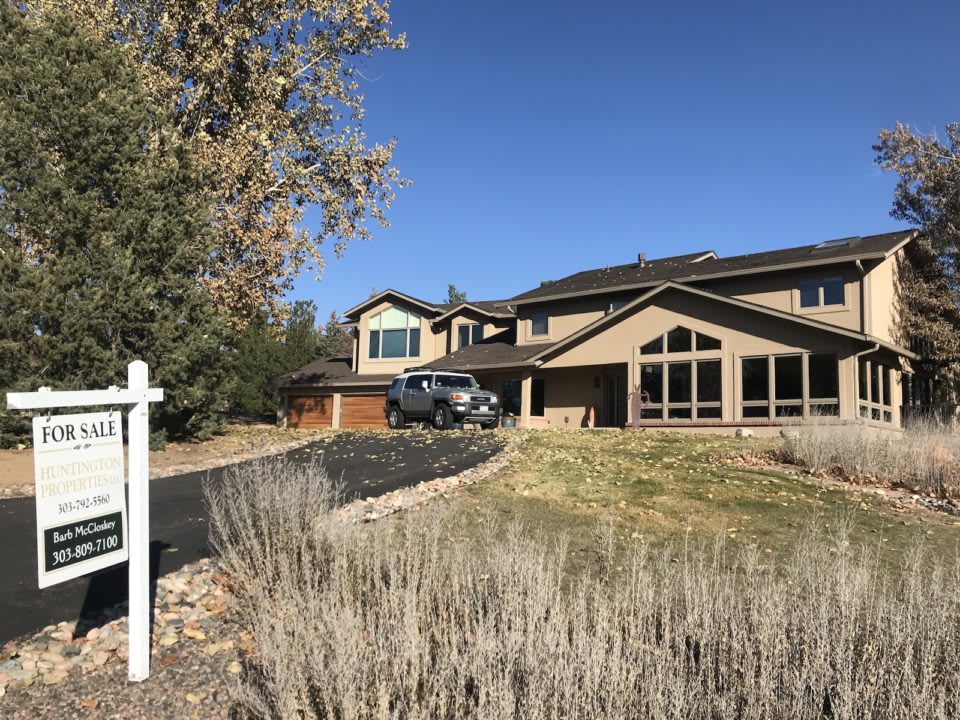 During the past few months in particular, limited inventory and increased buyer demand have made things incredibly difficult to navigate. In March, the Denver metro area had 5,722 new listings. That's more than February, but it's still a 14 percent decline from the same time last year, according to the Denver Metro Association of Realtor's
Market Trends Report
. Nearly 5,000 homes sold in March, and the month ended with 1,921 active listings, which is down nearly 67 percent year-over-year.
That inventory squeeze has drastically changed how area realtors have operated. "I usually have anywhere from 10 to 20 bosses [or clients] at any given time. And I have to build my schedule around when they're available," Matt Metcalf, owner of
Mile High Home Pro
, says. "That usually means evenings, weekends, middle of day calls, things like that. This market has kind of amplified how crazy that is."
Metcalf says that showing times are even hard to come by. He has started regularly waking up at 2:30 a.m., the time when listings are updated on the
Multiple Listing Service
property portal, to make sure he can book appointment slots.
Area broker Delroy Gill, who works for
LIV Sotheby's International Realty
, says he's putting more miles on his car than in past years. The increased driving time isn't necessarily from showing homes to clients, though. He's spending a large portion of his days searching for homes that will soon be listed for sale. Gill says if there are any signs in the front yard of a home indicating that construction is happening or a new roof is being put in, he's contacting the project manager to see if the home will be listed soon.
"If a lady walked out and she was pregnant, I'd ask her if she needs to upsize and sell her home. Any opportunity that we see that somebody may be looking to sell their home, we are asking them if they're open to it," Gill says. He notes that he does this to provide more options to his clients that are looking to buy.


When out-of-state buyers come to town, Libby Levinson, broker with
Kentwood Real Estate Cherry Creek
, says the low inventory makes it hard to show them a slew of homes. Instead, she takes them to see specific neighborhoods, trying to gauge what they might be interested in when new dwellings come on the market.
"I'm also finding that I'm pulling sold and under contract properties a lot … to at least show them or give them an idea of what the houses look like within these particular areas, because there's nothing to show them," Levinson says. "So, I'm having to rely on past properties that have sold and say, 'Well, trust me that something like this will be coming up over the next few weeks. Do you even like the look of this?' It's just bizarre."


Realtors are also having to play therapist for their clients more than usual. "Technology frequently leads clients to drive themselves crazy with too much information," Metcalf says. He often has an "intervention talk" with frustrated buyers, telling them patience and perseverance are important in this market. And it is not uncommon for him to receive at least 70 phone calls and texts in total each day.


"It got a little crazy in 2015-2016 when we were in a pretty hot seller's market," Metcalf says, indicating that this is likely wildest time he has experienced during his career as a realtor, "but this is different."


Here, he breaks down what an average day has looked like for him in the last few months: